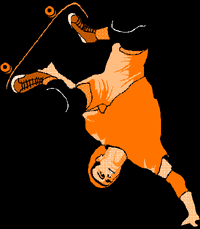 NEWS

FUND RAISING

SPONSORS

CONTACTS

PHOTOS

TOP PAGE
CONTACTS


The development and funding of the proposed skate park for Batemans Bay is being coordinated by the recently established "SK8 Committee". This is a group comprising a number of people from our community interested in developing alternative recreational pursuits for the youth of the region. All are invited to join the group or to help by supporting the fundraising activities being organised by the group.

The Batemans Bay SK8 Committeee meets every 3rd Wednesday of the month at Aussie Pancakes at 5.30pm.

Please contact Heidi or Viebke at Aussie Pancakes on 4472 5727 or by email.