The beautiful NSW South Coast village of Nelligen has many special assets and Benny's Store is one of them.
Scenically situated on the banks of the peaceful Clyde River in this pretty and historic village, you'll get a warm welcome and great service from Benny and his team at Benny's Nelligen Store.

Benny's piece de resistance is his superb takeaway seafood. Freshly prepared for you on arrival, this is definitely not your average fish 'n' chips. Light batter, crisply fried, wraps around succulent pieces of fresh fish. Hot chips are cooked to perfection. Prawn cutlets, calamari, seafood delights, batter garlic prawns, fish cocktails, seafood sticks and delicious chips make up Benny's famous seafood baskets.



Delicious real hamburgers, chickenburgers, hot dogs, pies, freshly made sandwiches with tea or cosmorex coffee, are also all on Benny's menu.

Benny's Nelligen Store is a fair dinkum genuine village store and takeaway. Traditional needs such as fresh milk and bread, newspapers, groceries, snacks, drinks, icecreams and many others are available. Benny's famous and friendly store is also the local tourist information agency and subnewsagency. He can also supply you with bait and tackle, outboard fuel, port 'a' gas refills and much more.





A day trip or a longer stay in Nelligen is a relaxing experience. The history of this old steamship port is evident all around and the natural environment is some of the most picturesque in Australia. Mountains covered in native forests, the wonderful Clyde River and the coast only minutes east, provide the perfect spot to get away from it all. There is plenty to see and do and there is something very special about a takeaway seafood basket and an ice cream enjoyed in the grassed picnic areas on the riverbank outside Benny's.



No matter where you are staying on the NSW south coast, whether in beautiful Nelligen itself or nearby Batemans Bay or even elsewhere, don't miss a visit to the wonderful Benny's Nelligen Store.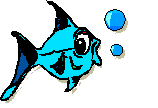 Quote the phrase;
"Blue fish blowing bubbles", when you place any takeaway order over $4, to receive a free can of Coke!TM
COME & ENJOY OUR LITTLE SLICE OF PARADISE
ON THE SOUTH COAST OF NSW.



Benny's Nelligen Store

~ Wharf St, ~ Nelligen, 2536 ~ Australia ~

Ph (02) 4478 1153
© Morningside Internet